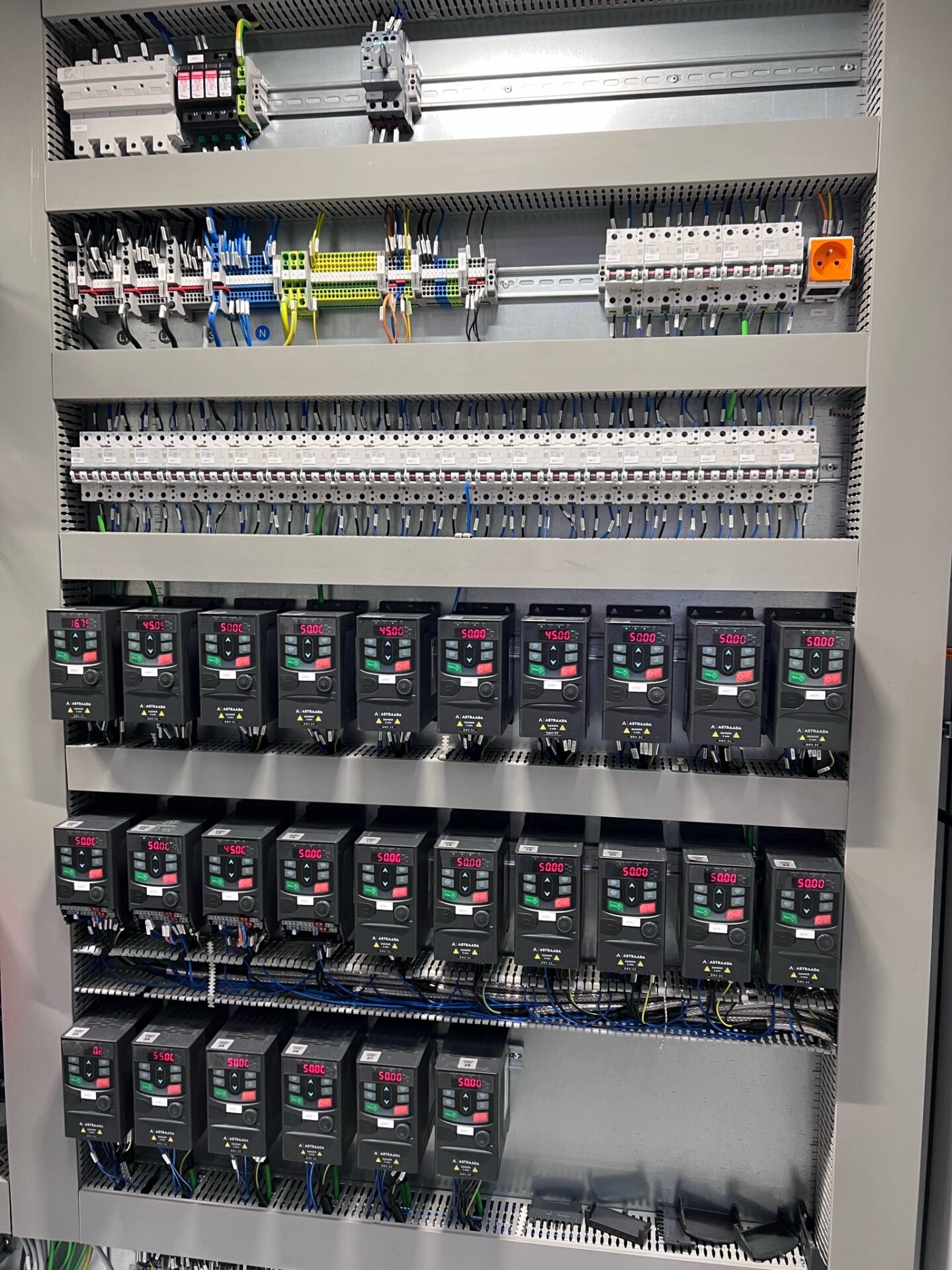 Amister services
AmiSter services include the design and prefabrication of control cabinets, electrical assembly, machine assembly, as well as creation and modernisation of new and existing industrial automation systems.
Programming services
Our portfolio includes: programming of control systems, programming of robots, network configuration (Profinet, ProfiBus, Ethernet, ModBus) and servicing of implemented and existing stations.
We implement projects both in Poland and abroad. The main area of Amister's activity is the European market.We successfully provide programming services in different countries including:
Germany
France
Sweden
Belgium
Czechia
Slovakia
Spain
Programming
Prefabrication of electrical cabinets
We have vast experience in the prefabrication of control cabinets. We approach each project in a flexible way, providing comprehensive services or supporting the client at every stage of the project. We offer services such as:
preparing the project
ordering components
constructing the electrical cabinet
assembling the control cabinet
Prefabrication of electrical cabinets
Comprehensive electrical installation
We provide electrical support both in the commissioning of production lines as well as entire facilities. Our specialists, among other things, create entire cable routes, and connect all elements and wires to control cabinets.
A service of comprehensive electrical installation
Machine assembly
We provide assembly services of machines, devices and production lines, both in Poland and in other European Union countries.
Our offer includes:
assembly and disassembly of machines, devices and production lines
regulation of machines and devices
diagnostics of failure causes
assembly of pneumatic systems
Machine assembly