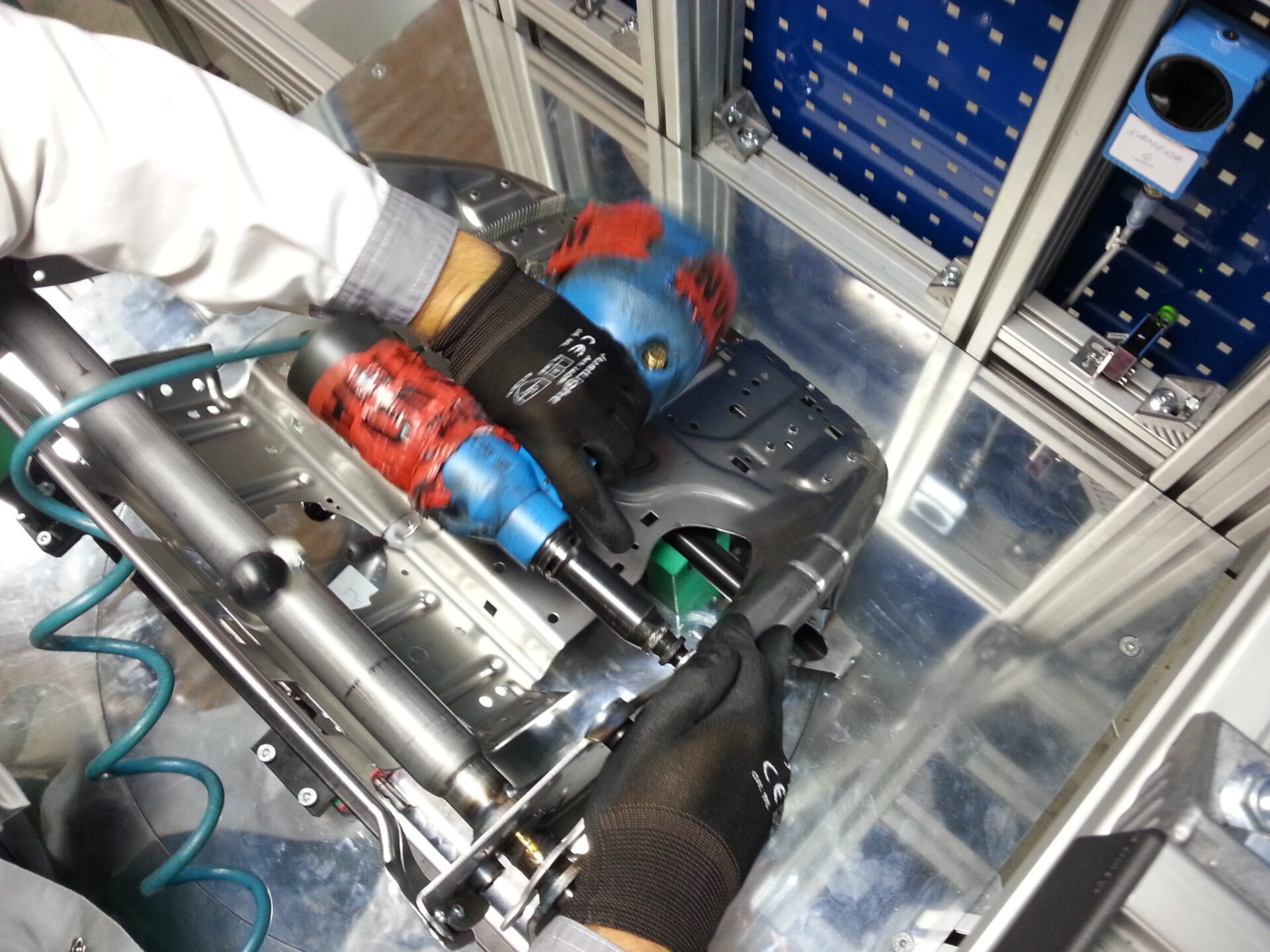 Automotive
We have been supplying machines and solutions for the automotive industry for many years. They allow to increase production capacity and market position. For customers from the automotive industry, our experienced team offers a wide range of solutions in the field of machine construction, PLC programming services and robotics as well as IT solutions supporting production management.
Solutions for the automotive industry
What we can offer the automotive industry includes:
Engine and drive components
Commissioning of engine production lines in Poland, Germany, China, the United States and many other places around the world.
Differential production lines launched in Germany, the United States and Sweden.
Automatic screw feeding stations.
Lines for automatic loading/unloading of drive shafts.
Vision stations to inspect components during engine assembly.
Vision stations to control the position of the silicone.
PULL-class systems for parts management in production.
Car body parts
Instruments and welding stations for the production of car bumpers.
Welding stations for battery compartment covers for e-mobility.
Welding and fusion welding stations for various car body elements.
Manual and semi-automatic resistance welding stations.
Refurbishment and re-use of existing welding and fusion welding machines.
Interior
Automatic lines as well as manual and semi-automatic stations for assembling backrests and seats for car seats.
Welding stations for welding seat structures.
Screwing ready seats.
Final product inspection stations.
Stations for automatic vibroacoustic control.
Systems for collecting data from production machines.
Programming
In addition, for each type of machines, from a manual station to automated lines and production cells, we offer programming of PLC controllers, robots as well as safety systems.