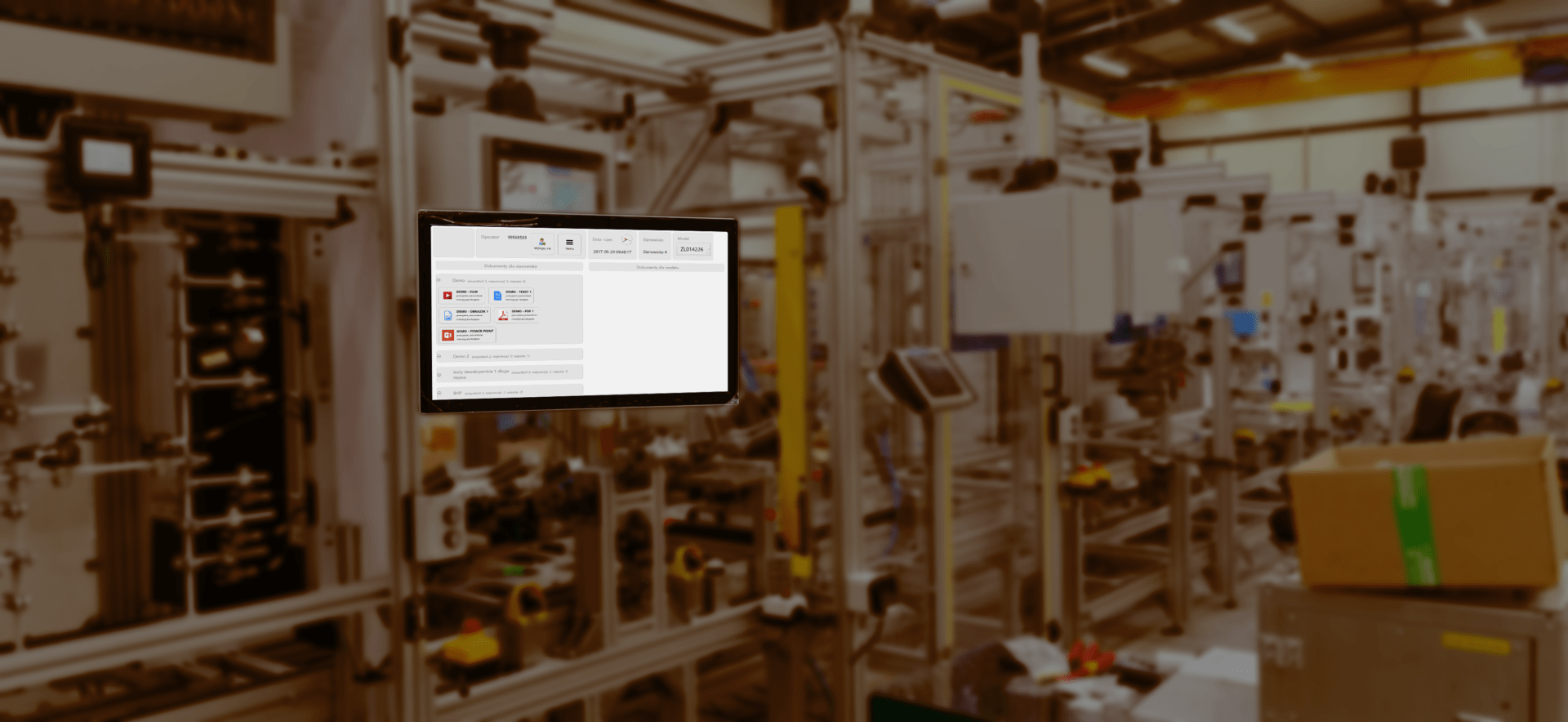 E-manuals
We offer a simple tool to optimize the work of operators. These are electronic manuals that are easy to manage.
Among others, it allows to control manual processes in the production process. Basic control consists of:
monitoring the time of manual operations, which enables to compare actual values with normative data,
 reporting the reading of instructions by specific employees at individual positions.
knowledge tests,
andon (recall UR),
notifications (messages),
access control to the workstation,
handling failure reports,
quality reporting.