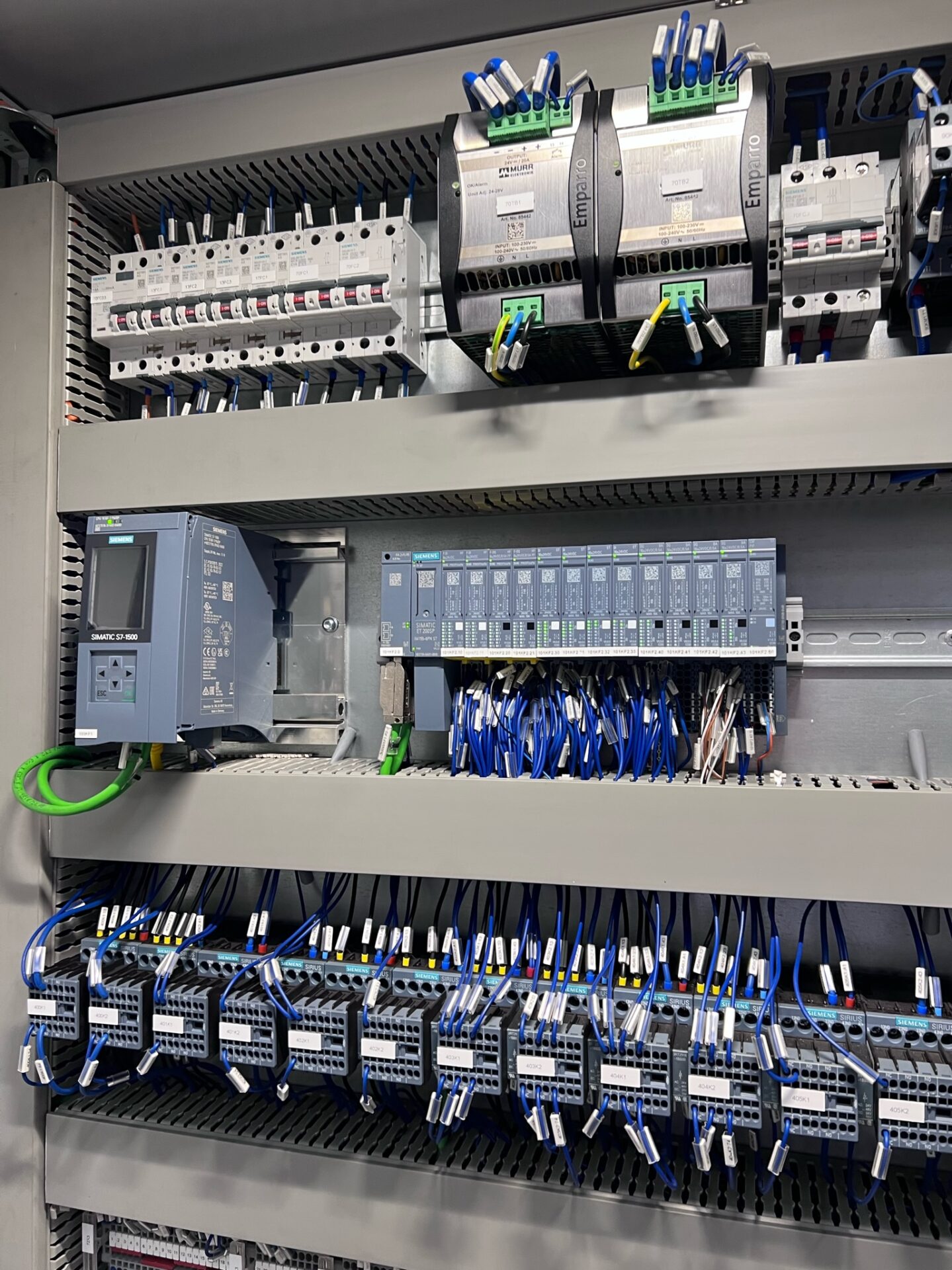 Prefabrication of electrical cabinets
The AmiSter company has vast experience in prefabricating electrical cabinets. We approach each project in a flexible way, providing comprehensive services or supporting the client at every stage – from design to assembly and commissioning of the cabinet at the end customer's site.
Construction of control cabinets - what is on offer?
Preparation of the project
We have built electrical cabinets for many well-known brands from various sectors, e.g. automotive. We create control cabinet designs based on the best standards, but also with the standardization of a specific company.
Construction of the electrical cabinet
We prefabricate cabinets both on the basis of our project as well as the documentation received from the client.
We build electrical cabinets, providing all automation elements or using materials received from the customer. In this case, AmiSter provides, among others: comb trays, terminal strips, wires or terminals. The customer, on the other hand, supplies automation elements – controllers, fuses, power supplies, security systems.
Ordering components
We offer the service of ordering components needed for the prefabrication of the control cabinet.
Installation of the control cabinet 
We deliver ready-built control cabinets for the needs of a given machine. We also offer assembly and commissioning services at the end customer's site. We also offer a comprehensive electrical installation and programming services.
Prefabrication of electrical cabinets - What makes us unique?
Flexible approach to the client
Comprehensiveness
Many years of experience - both for Polish and foreign clients
We create electrical cabinets for every industry
Discover the entire range of AmiSter services